The B-CRATOS team prepares a summer school for Master students, PhD students and Post-Docs desiring to strengthen and deepen their knowledge in the field of Brain-Communication Interface, Robotics, Neurotechnology…
Join us in Trondheim at the Norwegian University of Science and Technology (NTNU) on September 27-29 for three days of lectures, visits and demo! We also plan on having team challenges and a Poster session for you to share your work with other students (and yes, there will be awards ;-)).
Our lecturers are all experts in their field, and we will have the chance to have lectures by Prof. John Donoghue and Prof. Paul Meaney!

Prof. John Donoghue is the H.M. Wriston Professor of Neuroscience and Engineering at Brown University. He is known for translational research in human brain computer interfaces to restore movement for people with paralysis (known as 'BrainGate', as well as for fundamental research to explain how networks of cortical neurons compute actions from plans. At Brown, he was the founding Chair of the Brown Department of Neuroscience, the founding director of the Brown Institute for Brain Science (now the Carney Institute) and the Department of Veterans Affairs Center of Excellence in Neurorestoration and Neurotechnology.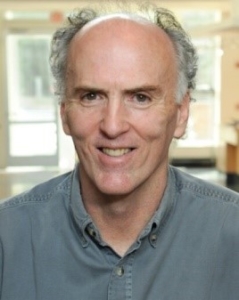 Dr Paul Meaney has extensive industrial experience from working with millimeter-wave technology at both Millitech Corporation, USA, and Alpha Industries, MA. He has been a Professor with Dartmouth College since 1997, with Chalmers University of Technology and is also the President and Co-Founder of Microwave Imaging System Technologies, Inc., Hanover. His current research interests include microwave tomography, which exploits the many facets of dielectric properties in tissue and other media, and in particular, for breast cancer imaging, where his group was the first to translate an actual system into the clinic.
We will discuss, in particular:
Wireless power transmission,

Signal processing and communication protocols,

Brain computer interface,

Intra-body communication

Robotics,

E-skin
If you have interest for these thematics, apply now! The selection is limited to 30 students, so that we can keep a human-sized group and discuss more efficiently during the lectures.
Discover the full programme and register here
The full price for an early pre-registration (until at least mid July) is 250€, it comprises teaching and meals. If you have any questions or special needs, feel free to contact us.
We are also thankful to our sponsor, COMSOL, a company developing mathematical modeling software that drives new breakthroughs in physics and engineering.
https://www.b-cratos.eu/wp-content/uploads/2023/06/sstrondheim.png
1414
2000
Milena Boclé
/wp-content/uploads/2021/03/B-CRATOS-300x123.png
Milena Boclé
2023-07-04 09:15:19
2023-07-04 11:51:07
Register now for the September Summer School: "Next Generation Wireless Brain Machine Interface"!